Today, we've talking about one of the China LiFePO4 battery factory supplier.ShenZhen Improve Battery Co.,Ltd. IMPROVE is an advanced technology company specialized in the research and production of lithium polymer battery, LiFePO4 batteries, NIMH batteries. These products are widely used in the industry of 3C electronics, Medical, UAV, Solar energy, Golf cart, Marine etc. We not only provide high quality product with excellent services, Also, Improve is committed to providing environment-friendly, fast and efficient new energy integration solution services. We have very strict quality control system. High-quality product comes from the strict quality control. Improve Battery offers you with high quality products.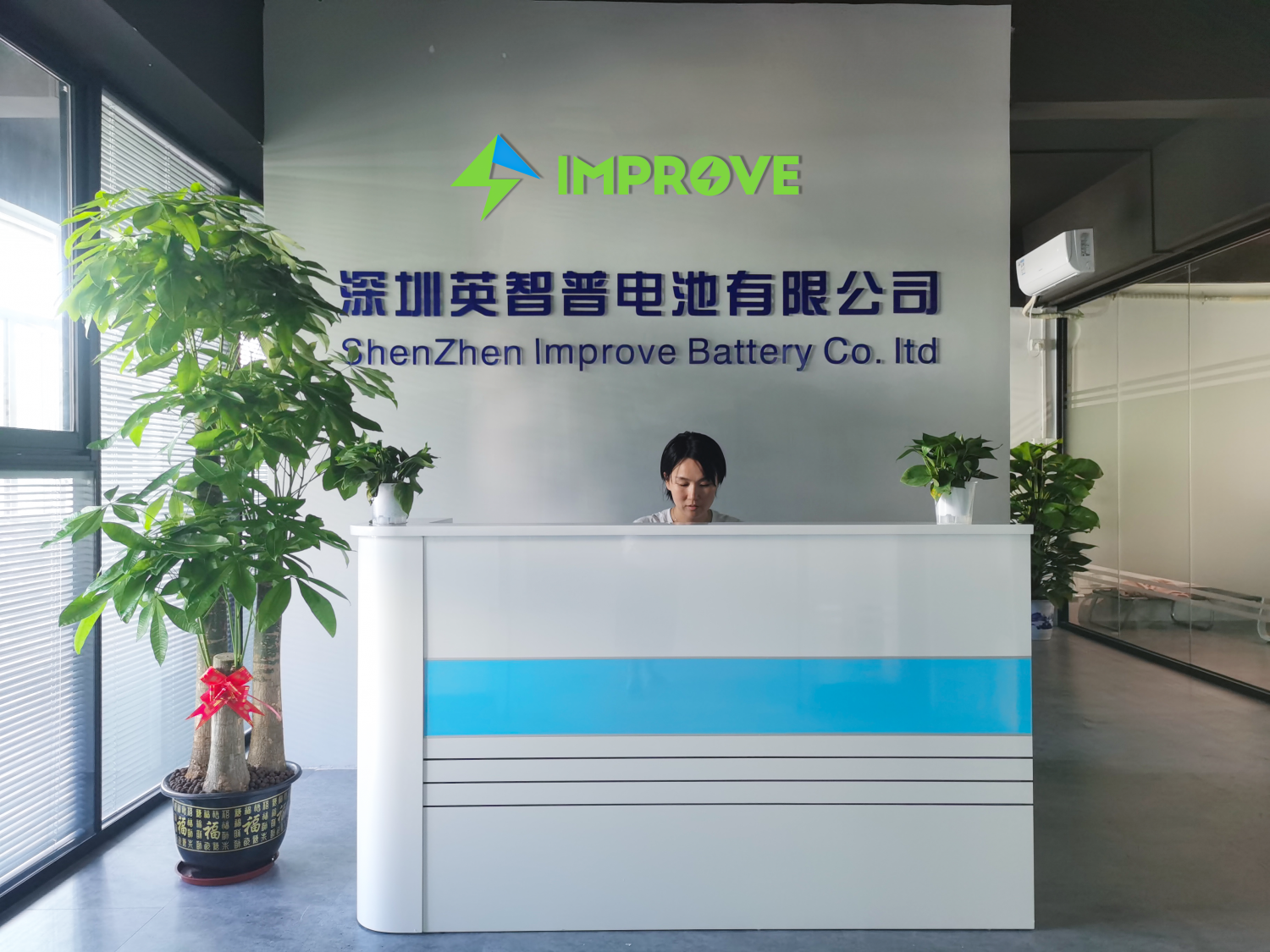 Applications: Lead acid replacement battery, solar storage battery, electric boat battery, golf cart battery, outdoor power supply, etc. Longer Cycle Life: offers up to 20 times longer cycle life and five times longer float/calendar life than lead acid battery, helping to minimize replacement cost and reduce total cost of ownership. Lighter Weight: about 40% of the weight of a comparable lead acid battery. A 'drop in' replacement for lead acid batteries.Higher Power: delivers twice power of lead acid battery, even high discharge rate, while maintaining high energy capacity. Superior Safety: lithium iron phosphate chemistry eliminates the risk of explosion or combustion due to high impact, overcharging or short circuit situation. Wider temperature range: -20 C~60°C.
Advantages:1. Safe and reliable, non-explosive under piercing, non-incinerated under over voltage
No memory effect, more than 2000 times cycle life3. Prefect for energy storage and power tool use
About 1/3 the weight of lead-acid batteries
Have no environment pollution, long cycle-life, high capacity
High energy density, the consistency is good
Discharge of single LifePO4 battery cell is between 2V-4V
Package methods: aluminum, cylindrical and lithium polymer battery shapes
Lithium battery pack refers to the output of one or more lithium batteries plus a battery protection board with specific functions. Lithium battery packs consist of multiple cells to form a single physical module that provides higher voltage and capacity. For example, a battery module uses four cells in series to give a nominal 12V voltage or multiple cells. The parallel connection provides greater power—lithium battery components connected in series and parallel. Parallel battery packs require that each battery have the same voltage, and the output voltage is equal to the voltage of one battery. Parallel battery packs can provide stronger current. There are no excessive requirements for series battery packs, as long as the batteries are guaranteed. The capacity of the battery pack is about the same. The series battery pack can provide a higher voltage. A more complete lithium battery pack protection function should be composed of two modules: to protect the circuit substrate, and the other is to judge the substrate intelligently.
Safety Precaution:1.Do not throw battery into water or make it wet 2.Keep the battery away from heat source 3.Do not throw the battery into fire or heat the battery 4.Forbid to hammer to trample the battery 5.Forbid disassembling the battery in anyway.