Smart home energy storage lithium-ion battery packs bring improved quality of life. For lithium manufacturers, the home energy storage market also contains huge business opportunities. By 2020, the size of the home energy storage market will reach 300MW, based on the installation cost of $345 /KW lithium ion battery, the market value of lithium ion battery home energy storage system is about $100 million. What is more noteworthy is that there is no possibility for other energy storage technologies to compete in this market. Lithium-ion battery packs are expected to dominate the home energy storage market and improve the quality of life.
Smart home energy storage lithium-ion battery packs bring improved quality of life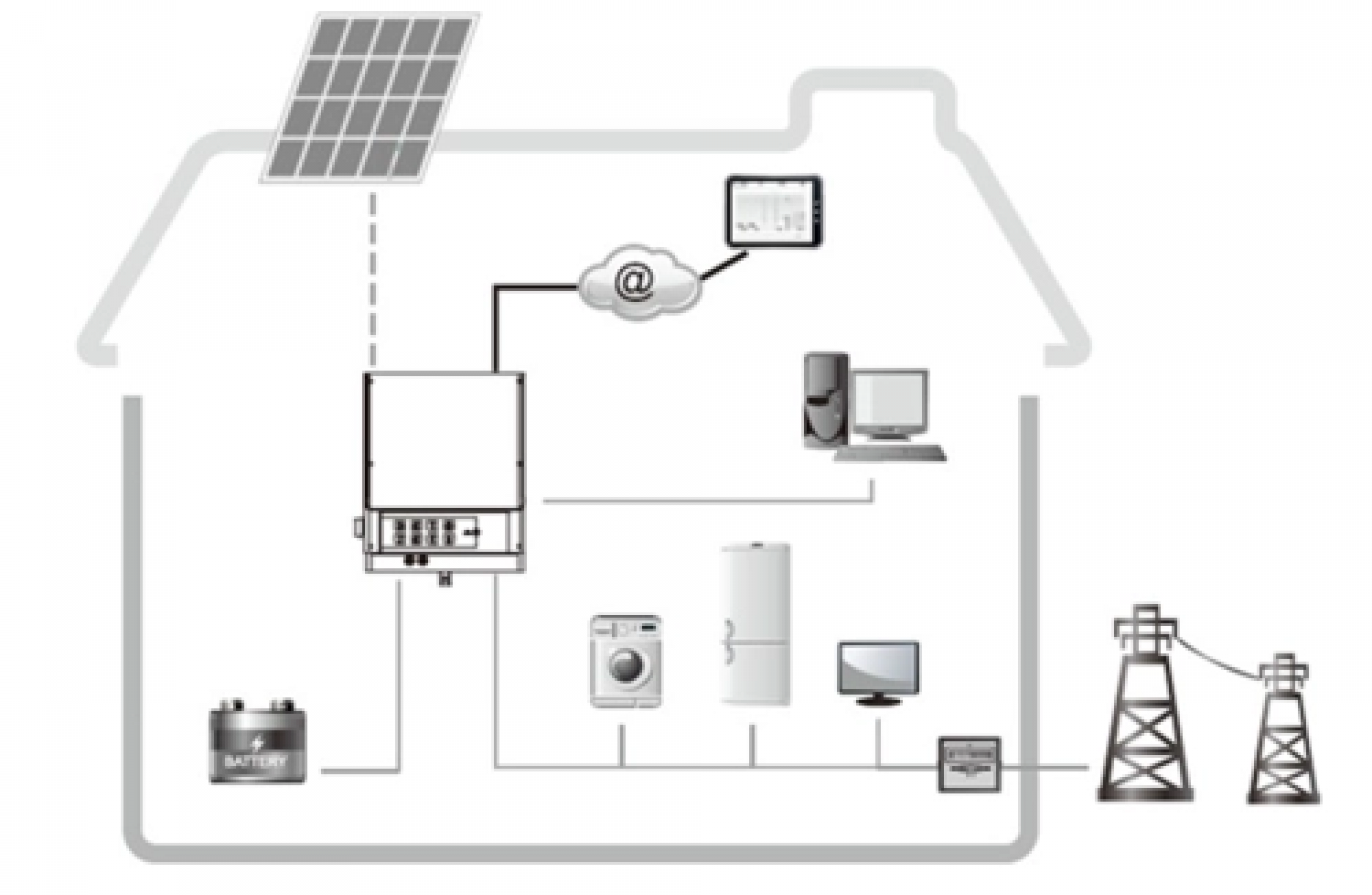 Intelligent home energy storage system mainly refers to the energy storage system installed in residential buildings. Its operation mode includes independent operation, supporting operation of small fans, rooftop photovoltaic and other renewable energy generation equipment and household heat storage equipment. The application of intelligent home energy storage system includes: Electricity fee management, electricity cost control, power supply reliability, distributed renewable energy access, electric vehicle energy storage applications.
Intelligent home energy storage system adopts integrated home appliance design, exquisite and beautiful, easy to install, can supply power for residential, public facilities, small factories and so on. The integrated microgrid design can operate in off-grid and grid-connected modes, and achieve seamless switching of operation modes, which greatly improves the reliability of power supply. The flexible and efficient management system can be configured to adjust the operation strategy according to the power grid, load, energy storage and electricity price, so as to optimize the system operation and maximize the user's income.
The smart home energy storage system is similar to a micro energy storage station, and its operation is not affected by the city power supply pressure. During off-peak times, lithium-ion batteries in a home energy storage system can charge themselves for use during peak or power outages. In addition to being used as an emergency source of power, smart home energy storage systems can also save on household electricity bills by balancing the power load.
Home energy storage lithium ion battery pack product advantages
Excellent cell: using good original chip production, stable quality, durable, environmental protection and safety;
(2) Safety protection: high quality circuit protection system, stable and reliable, with over charge over discharge, over voltage over current short circuit, the use of more assured;
Stable and durable: intelligent processing chip, high conversion rate, stable power output, strong power;
low self-discharge: the use of high density cell, while optimizing the battery output low self-discharge, reduce the natural loss of electricity.
Maintenance and maintenance of home lithium ion battery pack
1, do not deliberately ensure that every discharge is finished and then charged, can be used with the charge;
2. It is forbidden to use in damp and watery places or in high temperature places;
3. Batteries that are not used for a long time should be stored in a cool and dry environment.
4. It is recommended to charge to 80% power storage for a period of time. During the storage period, the battery should be replenished every three months, and the battery should be replenished before use.
Smart home energy storage system integrates communication technology, power electronics technology, sensing technology, high-density technology, efficient heat dissipation technology, AI technology, cloud technology and lithium ion battery technology. For the future, the smart home energy storage system has a three-tier architecture of local BMS, energy IoT networking and cloud BMS. Based on big data analysis and AI algorithm, the energy storage system can meet the new demands of comprehensive application, intelligent collaboration, fine management and full-scene application of energy storage in the 5G era through intra-site collaboration, inter-site collaboration and network collaboration.
The home energy storage market belongs to the emerging market, with few global demonstration projects. Some companies developing home energy storage products are mainly concentrated in Germany, the United States and Japan. China's home energy storage market is just starting, and there are still many constraints on its development. However, some companies in China also set foot in the market of home energy storage system, and have developed lithium-ion battery energy storage system for domestic and foreign home energy storage market