IMP RV LiFePO4 Batteries Series:
Provide consistent and reliable energy storage
Plug & play ready, easy drop in replacement
Assembly with grade A cells with 6000+ cycles, 80% DOD
RV LiFePO4 batteries has high energy density, fast charging, and extended cycle life, making them an ideal and reliable power storage solution for mobile applications where space, weight, and durability are crucial factors, ensuring efficient and eco-friendly power supply during camping trips and off-grid adventures.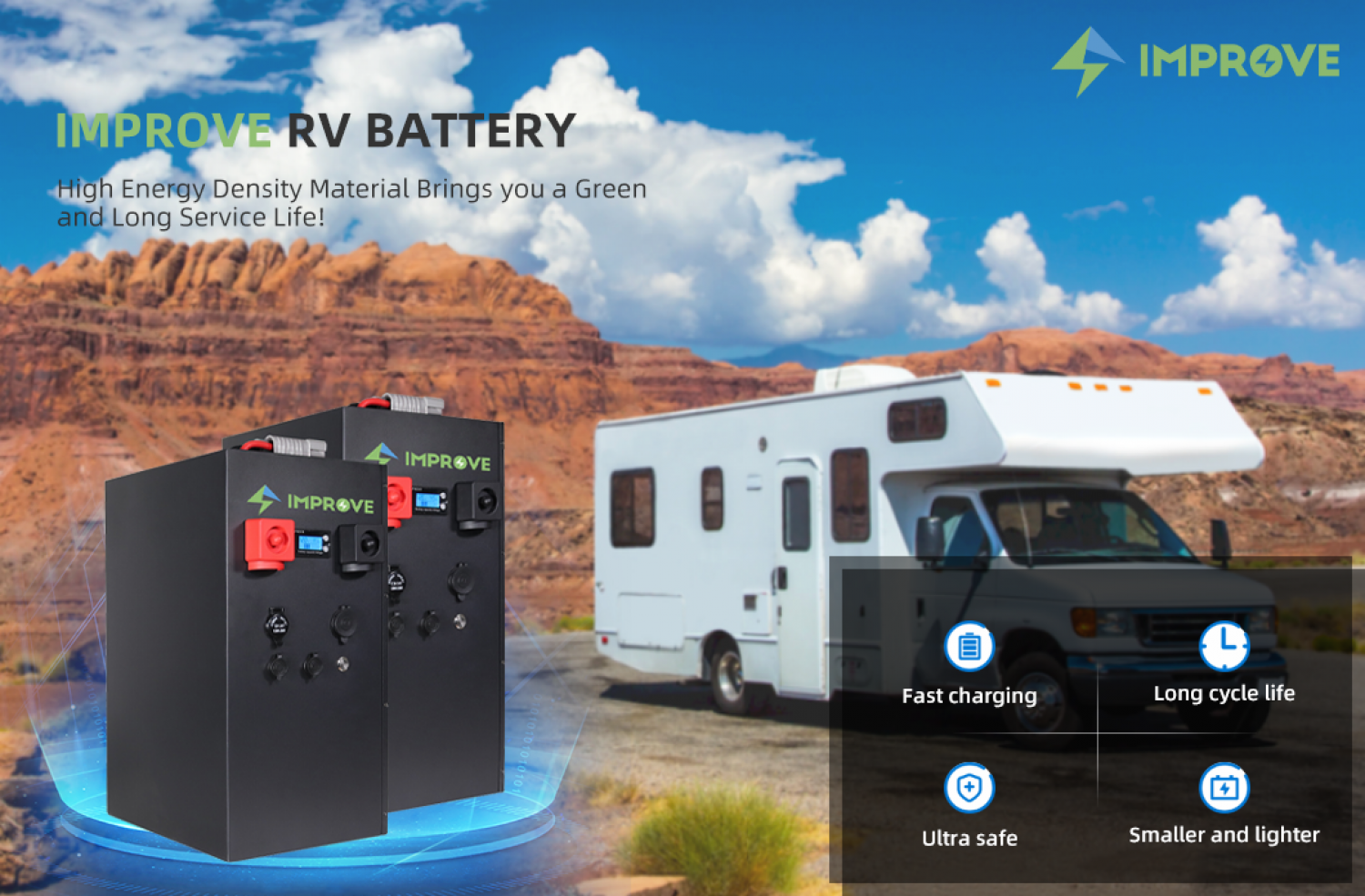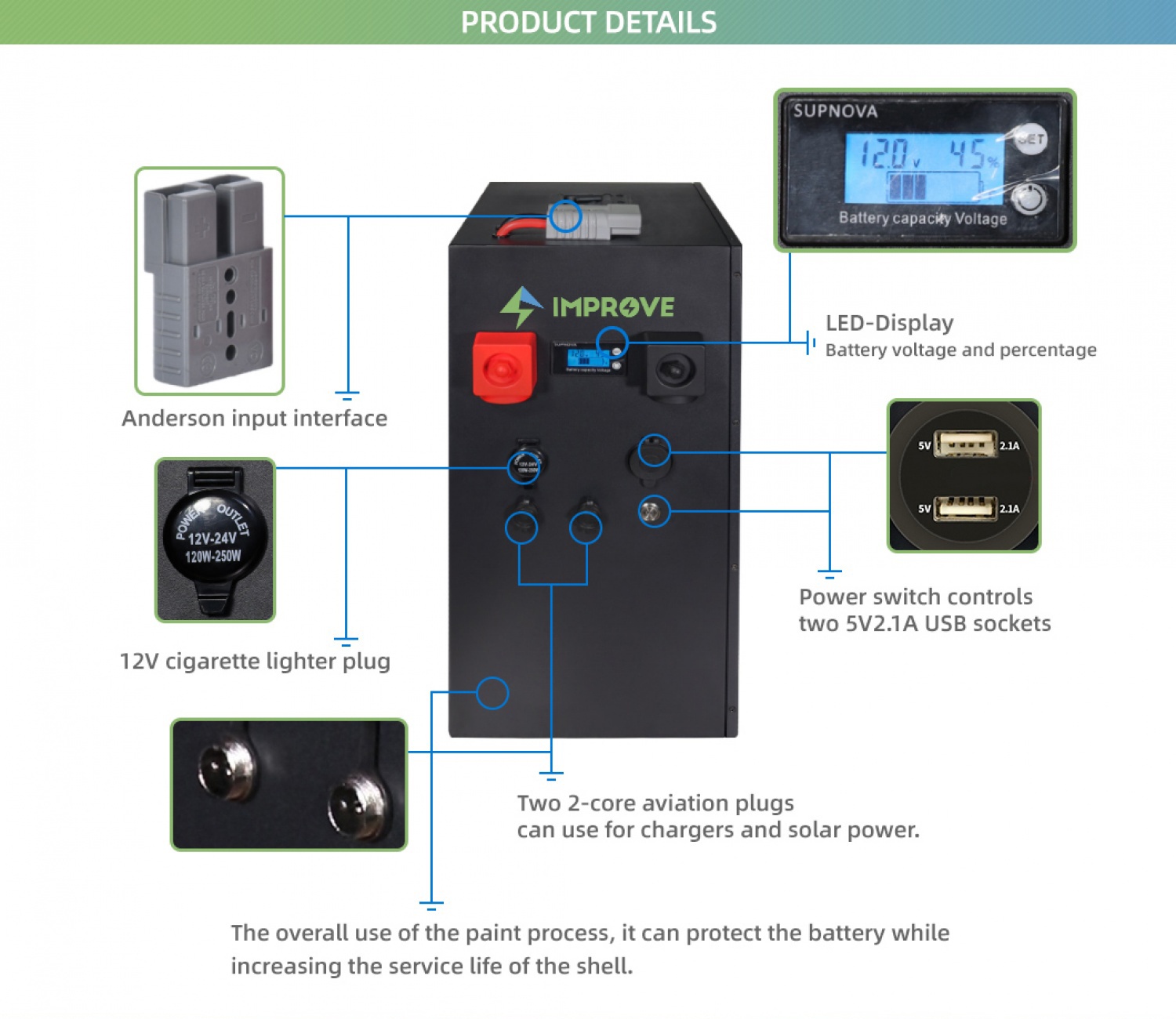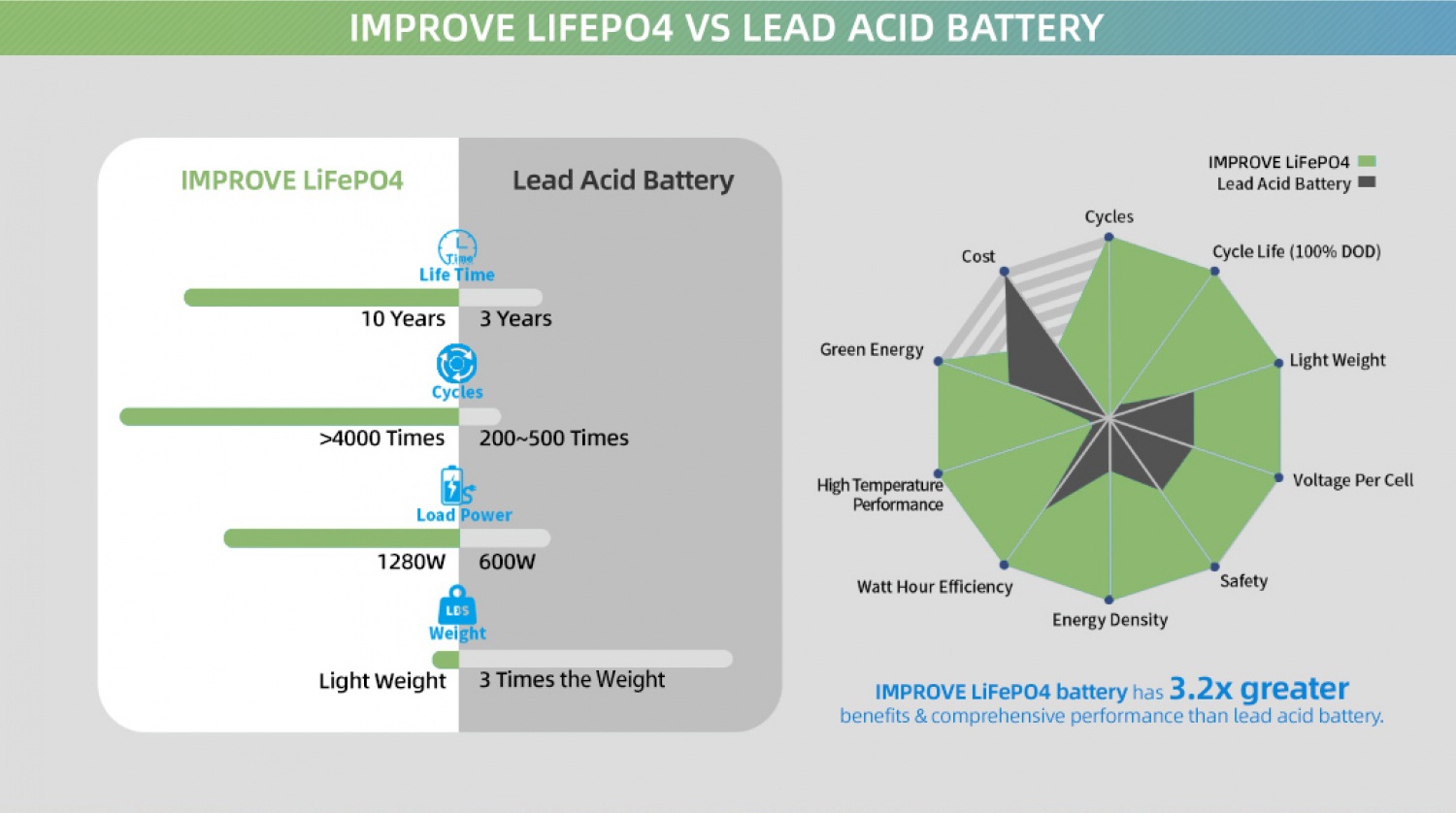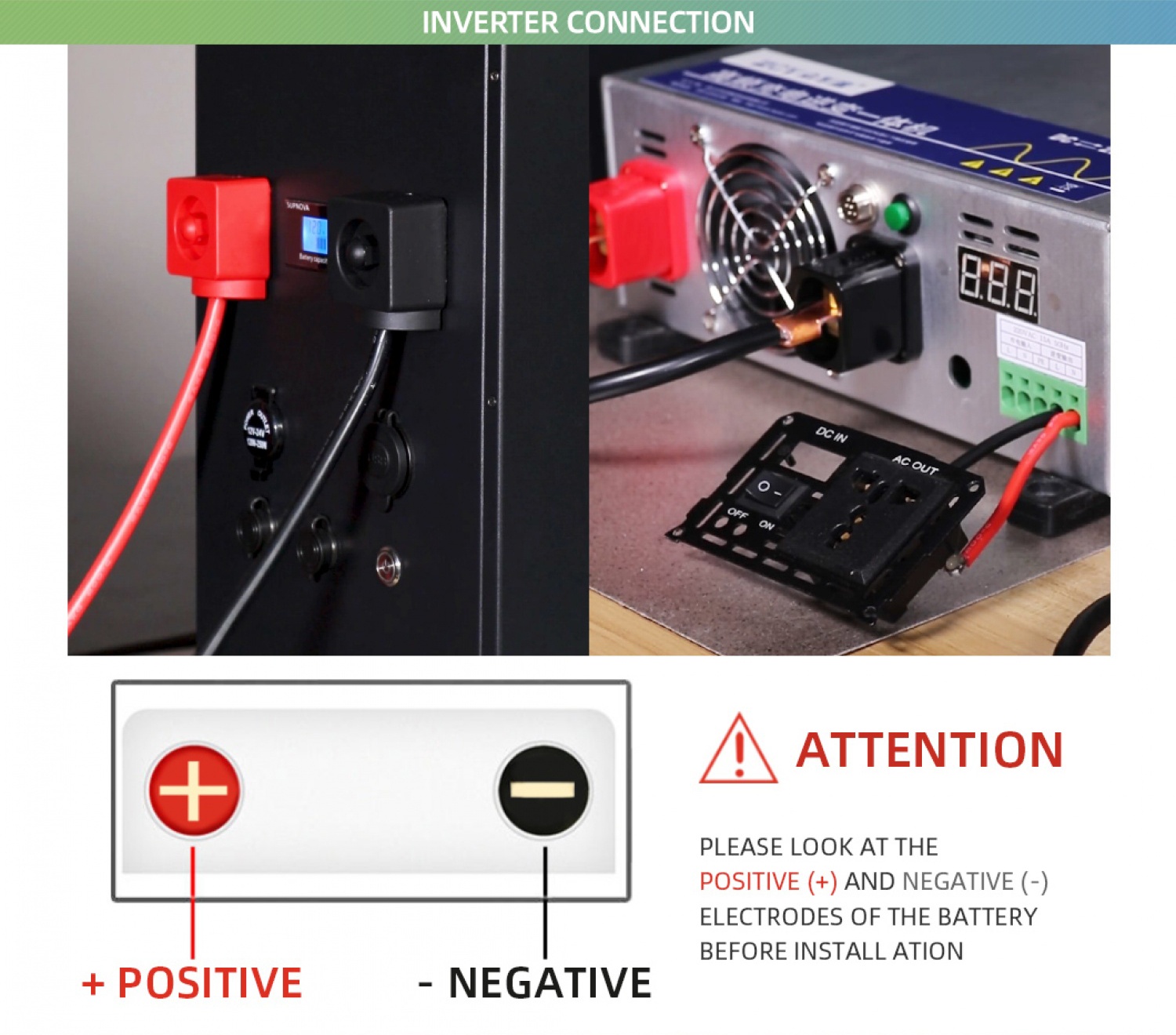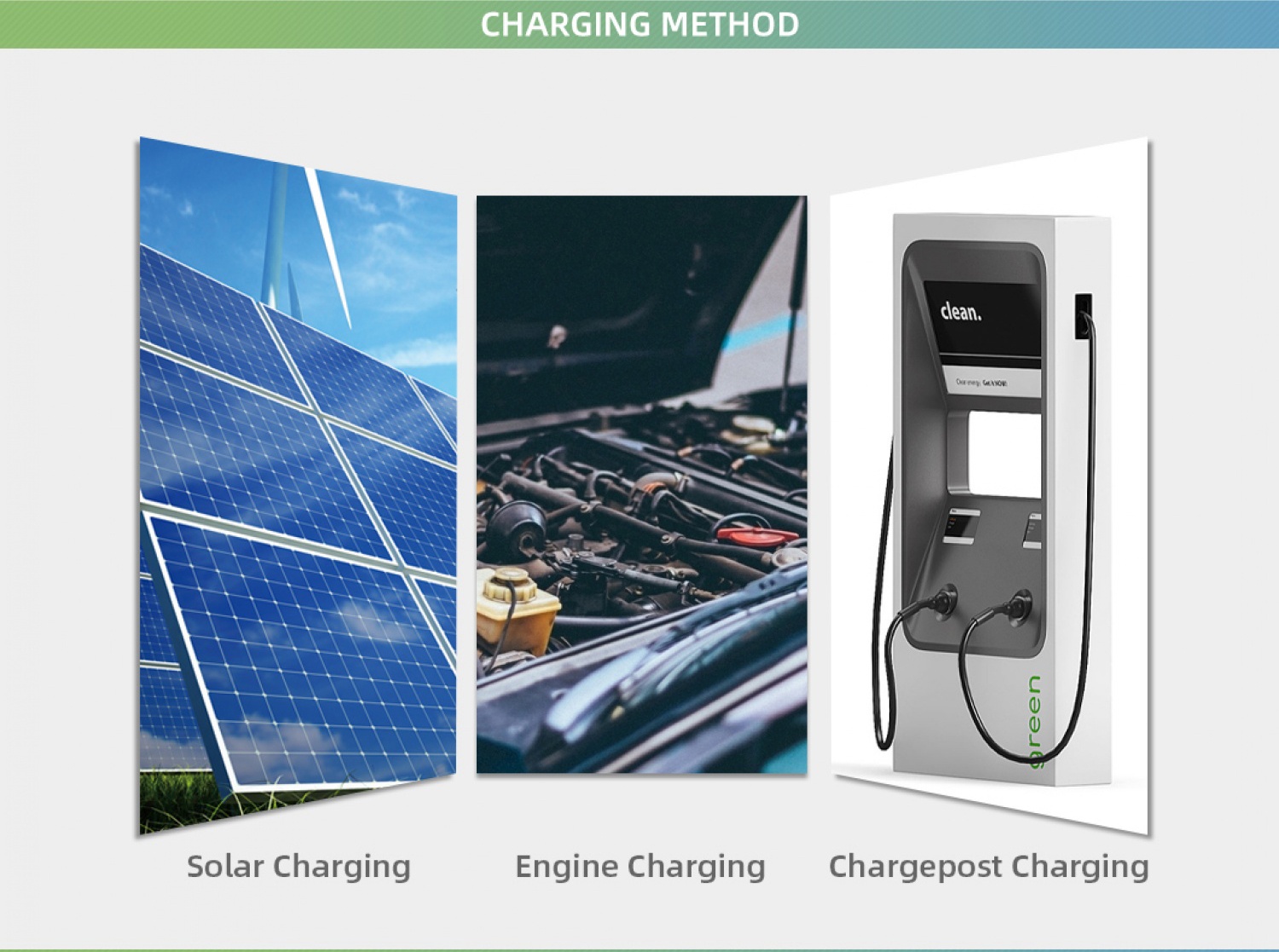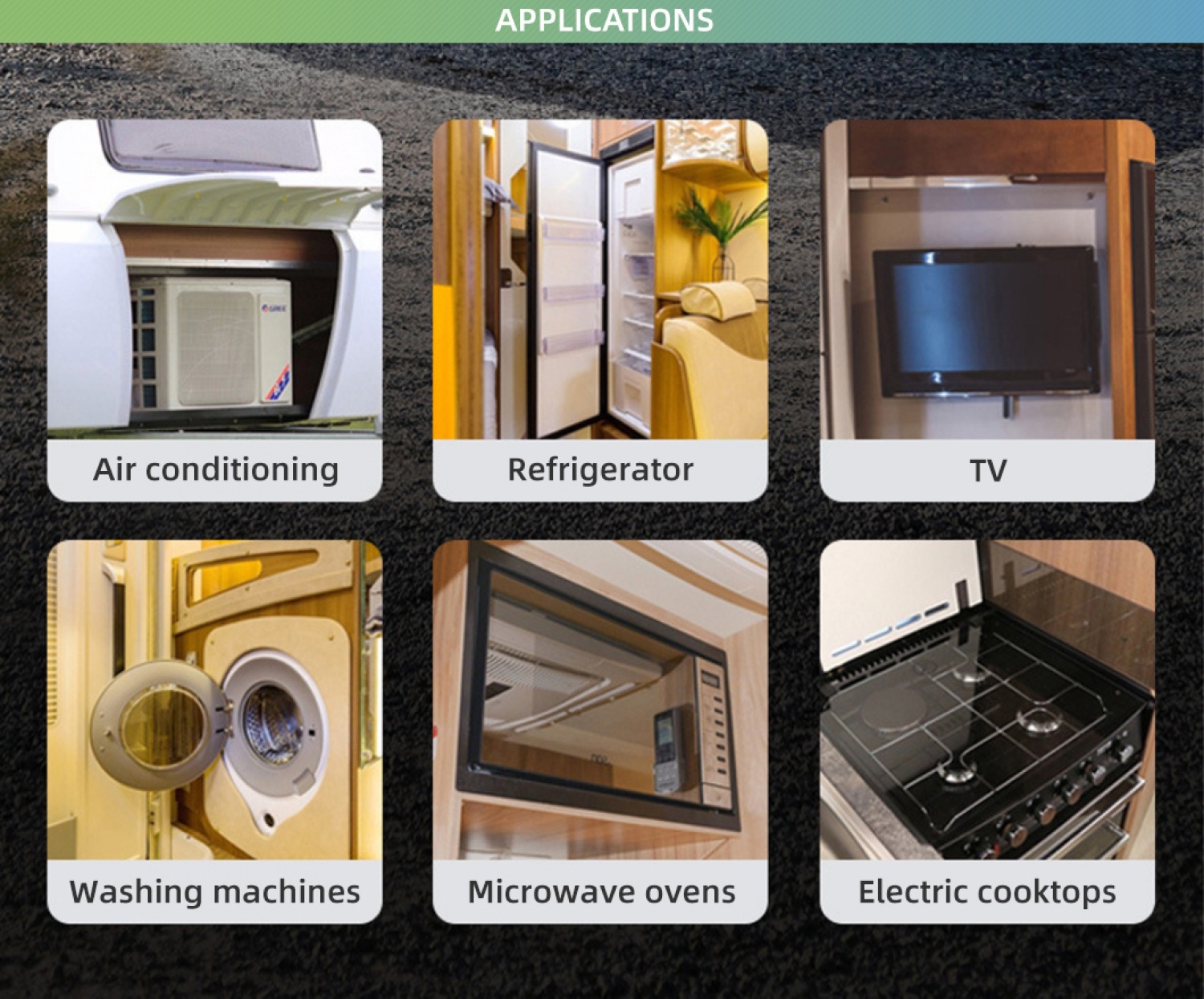 As an important storage device for RV, LiFePO4 batteries have a much longer life than lead-acid batteries. After more than 2,000 cycles, they still have 80% of rated capacity, while lead-acid batteries can only cycle 300-500 times. The weight of the LiFePO4 battery has been significantly reduced, and its size has also been greatly reduced. Take 12V 100Ah battery for example, lead acid battery weighs more than 30kg, while our Lifepo4 battery weighs only 11kg. LiFePO4 batteries can maintain a constant voltage above 13V when discharging, which allows battery to maintain a high load for a long time, whereas lead-acid batteries lose power quickly as their capacity decreases.
LiFePO4 batteries are equipped with high-precision battery BMS, electric vehicles are equipped with battery management system, the purpose is to prevent the thermal runaway phenomenon of the battery, protect the battery, maximum control of accidents.