IMPROVE POWER WALL LiFePO4 battery provides a smart, efficient, reliable, continuous energy system that will save your daily energy cost. With the built-in super smart battery management system, this power wall battery has strong protection from any potential damage, you can even monitoring or adjusting your battery by mobile phone APP.
Power storage wall is a battery that stores energy, detects outages and automatically becomes your home's energy supply when the grid goes down. Unlike gasoline generators, Power storage wall keeps your lights on and never worry about power failure. For phones charged without up keep, fuel or noise. It could be used with on-grid or off-grid, or solar energy system or wind energy system.If you need, please no hesitation to write to Ez liu(sales6@improvecn.com).
PRODUCT FEATURES
NEW GENERATION:Blue Tooth Data Transmission Units(DTU) in Lithium-ion Battery◢
IMPROVE LiFePO4 batteries for energy storage (Telecom battery) can be equipped with BT Data Transmission , which provides remote control of LiFePO4 battery and help monitor the status of LiFePO4 battery.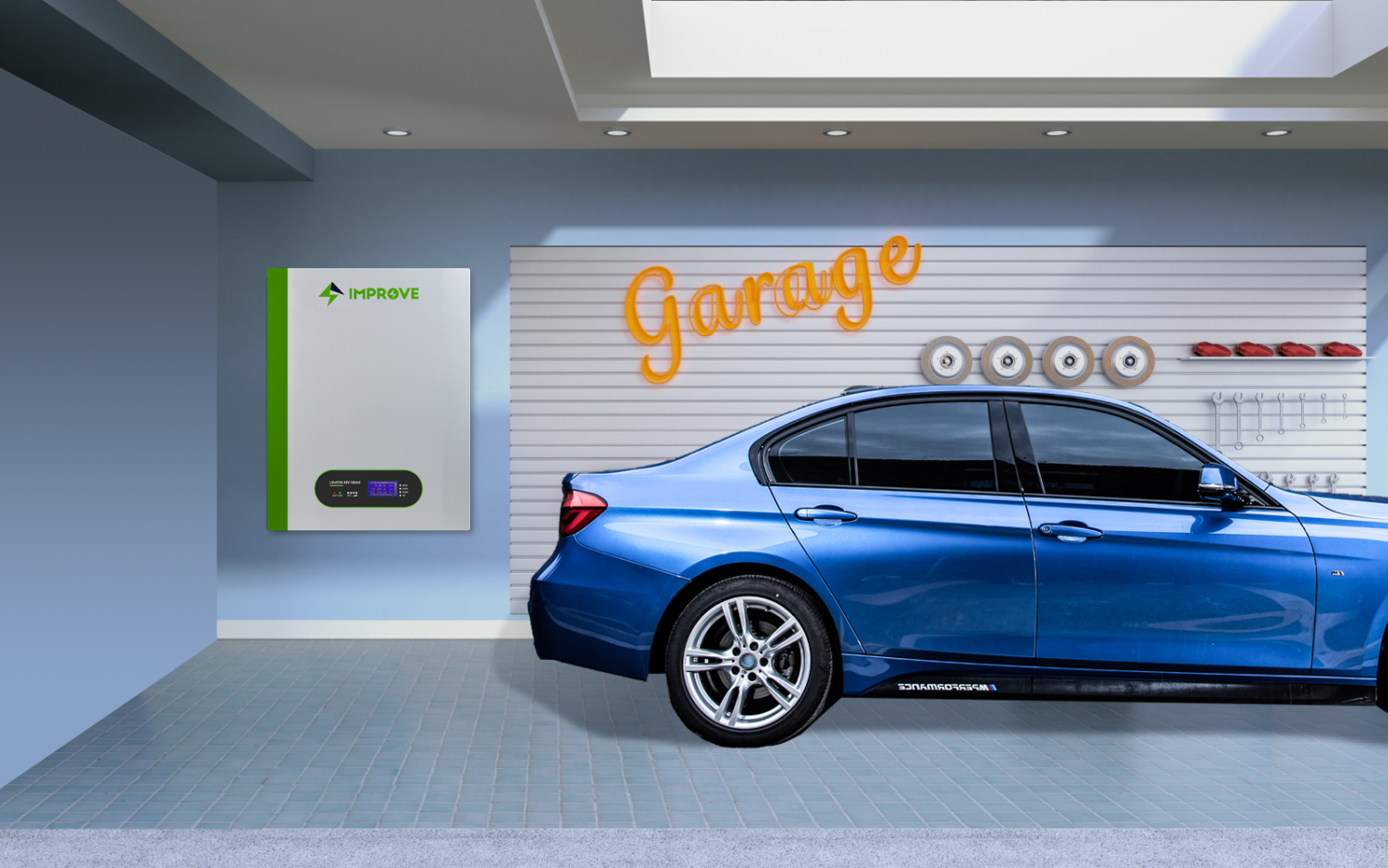 IMPROVE "smart home" concept, the goal for home appliances in the future, is taking off. What's the differentiating factor with traditional appliances? It lies in the advanced internet connectivity and processing capability.
IMPROVE lithium battery models are applicable for various kinds of intelligent home appliances, providing power for long periods of time and with a stable discharging performance.
Designed with high-quality chemistry, IMPROVE lithium batteries own longer charging and discharging cycle times (2500 cycles) compared with lead-acid batteries. And the capacity fading is slow and predictable without sudden drop. Oral series powerwall 2 is the most popular models of home use lithium-ion battery with nice performance . It's good choice as UPS (Uninterruptible Power Supply ) . Safe LiFePO4 Battery Pack to choose.