IMP 1.2V NIMH Battery Series:
Cell Voltage: 1.2V (nominal)
Energy by Weight: 60-120-Watt Hour/Kilogram
Energy Density: 140-300 Wh/L
Cycle Life: 500-2000 Cycles
Temperature Range: -20° C to +60° C
Integrated PTC protection device and PCM
The IMP 1.2V NiMH battery series offers higher energy density and lower environmental impact. It has become a popular choice for various consumer electronic devices such as digital cameras, portable game consoles, remote controls and flashlights.
Features
•All NiMH batteries meet IEC standard with cycle life > 500 times.
•Certified high quality meets international safety standard such as EN62133 and UL.
•High drain discharging or special discharging requirements are also available.
•Model variety: A, AA, AAA, C, D, F, 9V.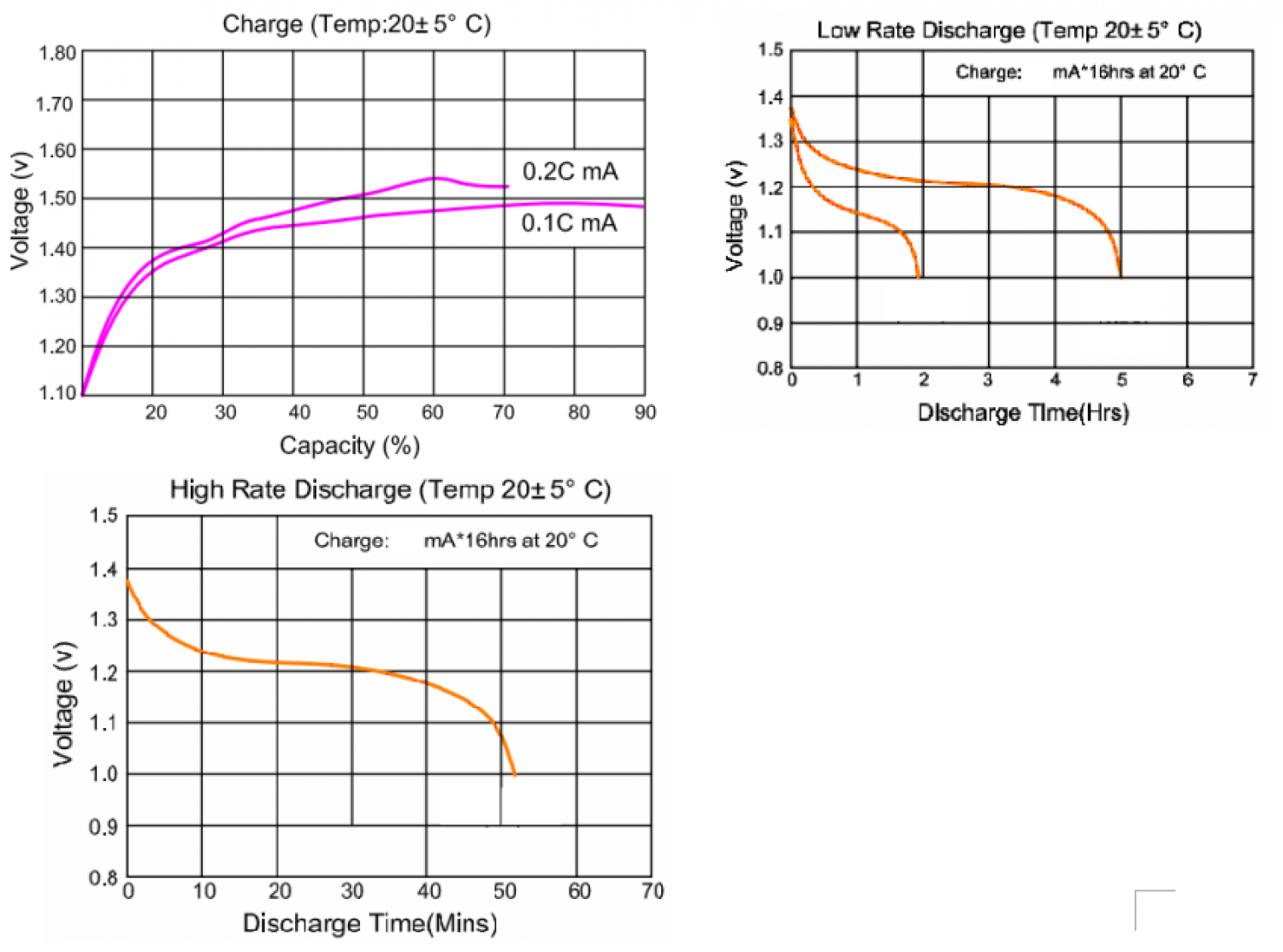 Customization
•Single cells are assembled as battery pack for high voltage and power output applications.