IMP High-Rate Lipo Battery 3-15C Series:
Provide both single cells and battery packs
Broad Working Temperature -20℃ to +60℃
Rapid charge-discharge cycle life up to more than 500 times
Size, Voltage(V) and capacity(mAh) can be customized
High capacity, low inner resistance, long cycle life, low self-discharge
Portection Circuit for Overcharge, Overdischarge, Voltage & Temperature
IMP High-Rate Lipo Battery 3-15C Series have high discharge platform, high discharge efficiency, and high output power and energy. use in applications that require high power output, such as remote-controlled vehicles, high-performance drones, and other devices that demand bursts of high current.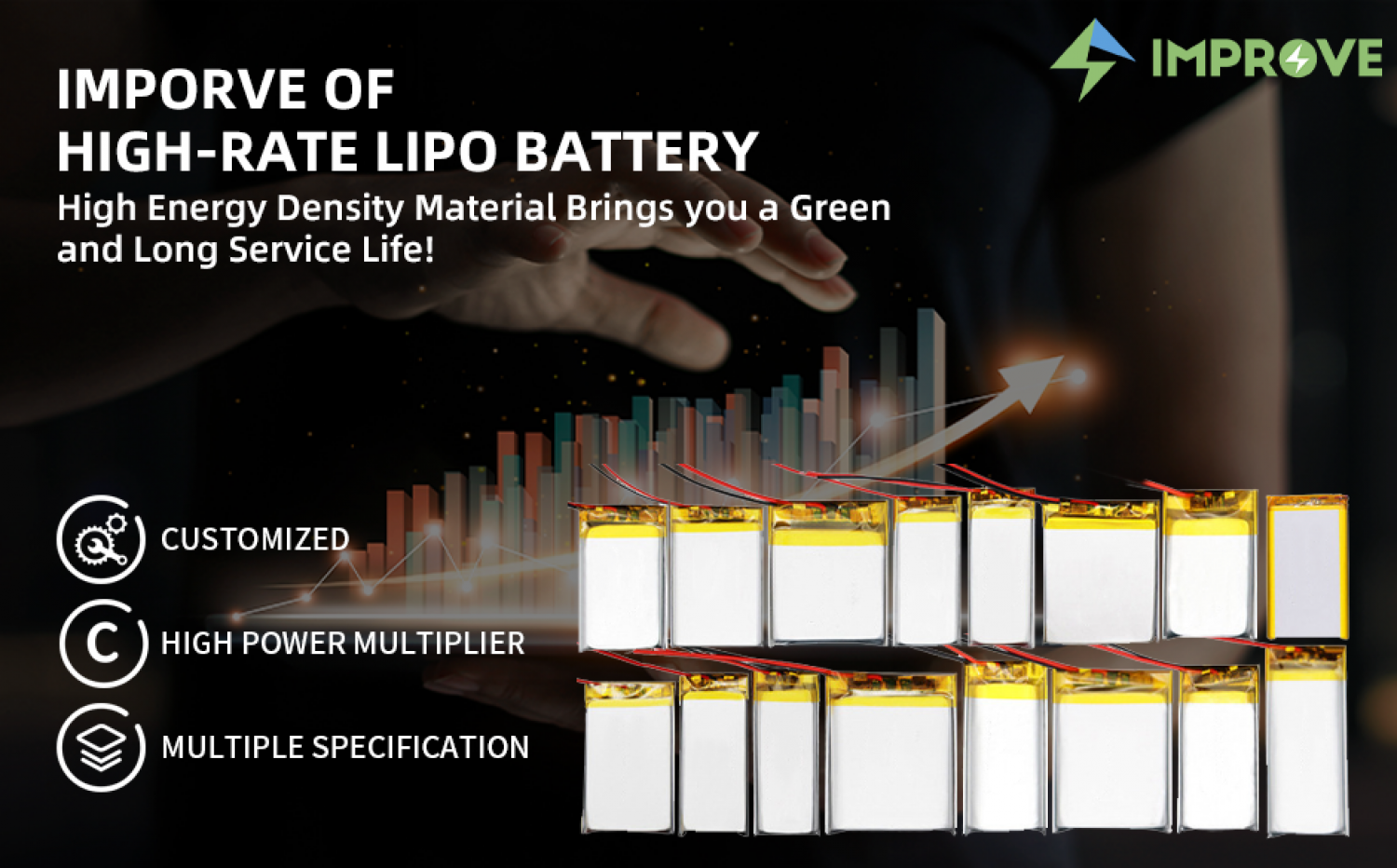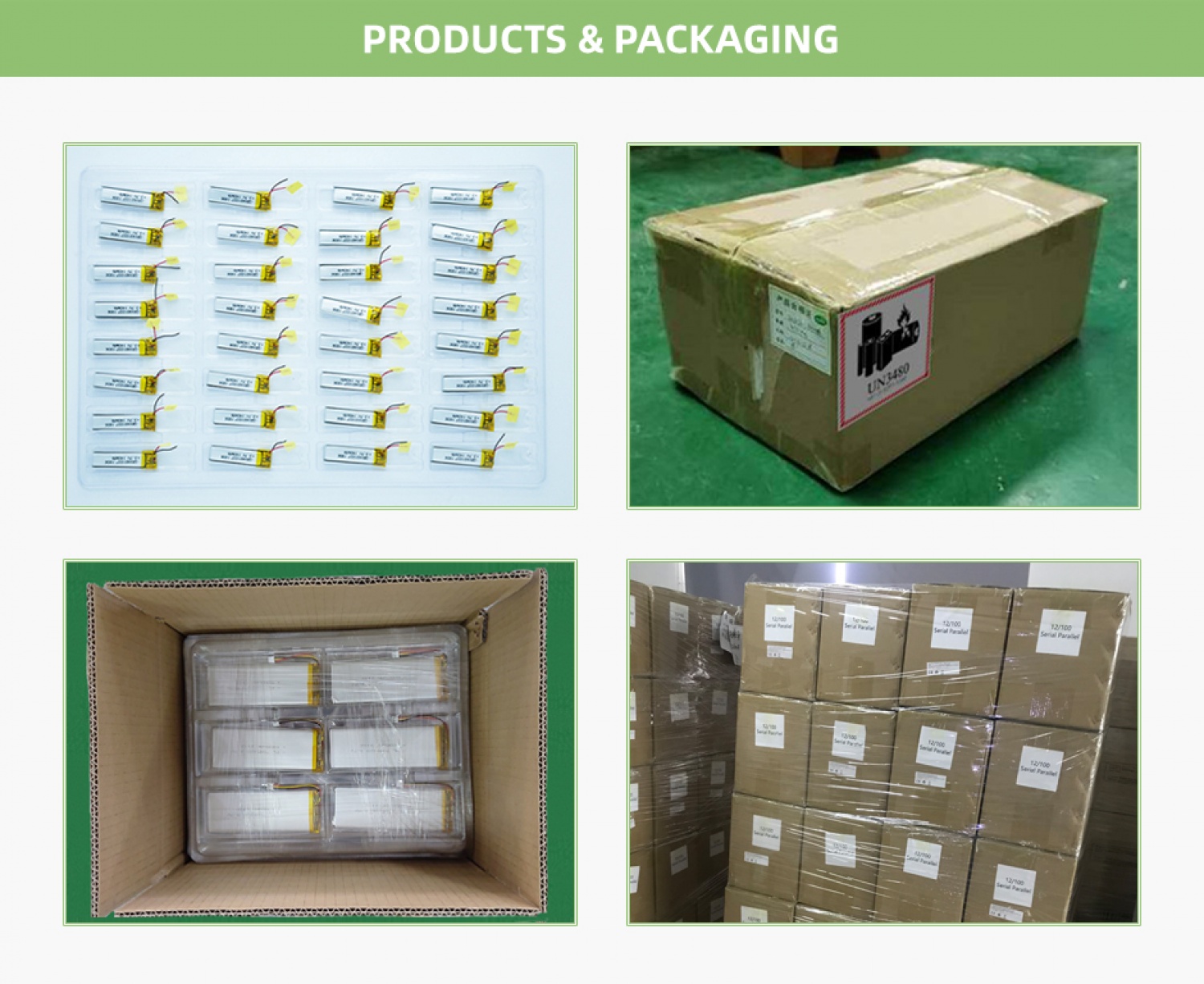 1: Width (W) and length (L) are fixed for each cell size but thickness (T) is variable, which can increase or decrease cell capacity for the same fixed width and length Lipo cell.
2: Due to site space limitations, if you don't see any proper width and length here below or not even a closer one, please contact us.
3: The following parameters are theoretical data, intended for reference only. Please contact our sales staff for details
Lithium polymer high rate battery
With ultra-high rate discharge, high discharge platform, excellent cycle performance, high safety, etc., it is the first choice for models, toys and other fields.
Cost-effective product series
* The combined battery has a cycle life of 150 weeks, and the capacity can still maintain ≥80%;
* Temperature characteristics: Discharge working temperature ≤75℃;
* High discharge rate, discharge median voltage above 3.3V;
Ultra-high performance product series
* Super explosive power: up to 20C~35C continuous high current discharge, and with 40C~60C short-time pulse ability;
* Ultra-low temperature performance: 20C discharge battery temperature will not exceed 65 degrees;
* Ultra-light weight: 3200mah 20C 3.7V only 80g;
* Ultra-long life: The cycle life of the combined battery is ≥150 weeks, and the capacity can be maintained ≥80%;
Smaller size and lighter weight---super light toy polymer lithium battery series
* Reasonable design creates ultra-micro volume products;
* Innovative technology realizes ultra-lightweight products with a 10% increase in weight to capacity;
* Excellent discharge performance, the median discharge voltage is above 3.3V, and it can discharge continuously at 15C~35C;
* Innovative product design to meet the different design requirements of different customers and meet the needs of different consumers.