IMP Standard Lipo Battery 3.7V Series:
Providing a compact, lightweight, and reliable power source
Rated for 2C continuous discharge
Reliable under extreme conditions (-10 to 50C)
Great energy retention with low self-discharge rates
Lithium polymer battery is the best solution for adding an autonomous and stable power supply to your devices that require mobility and long lasting energy source. offering a higher energy density, lightweight design, and flexibility, making it ideal for various applications in smartphones, tablets, laptops, drones, and other portable electronic devices.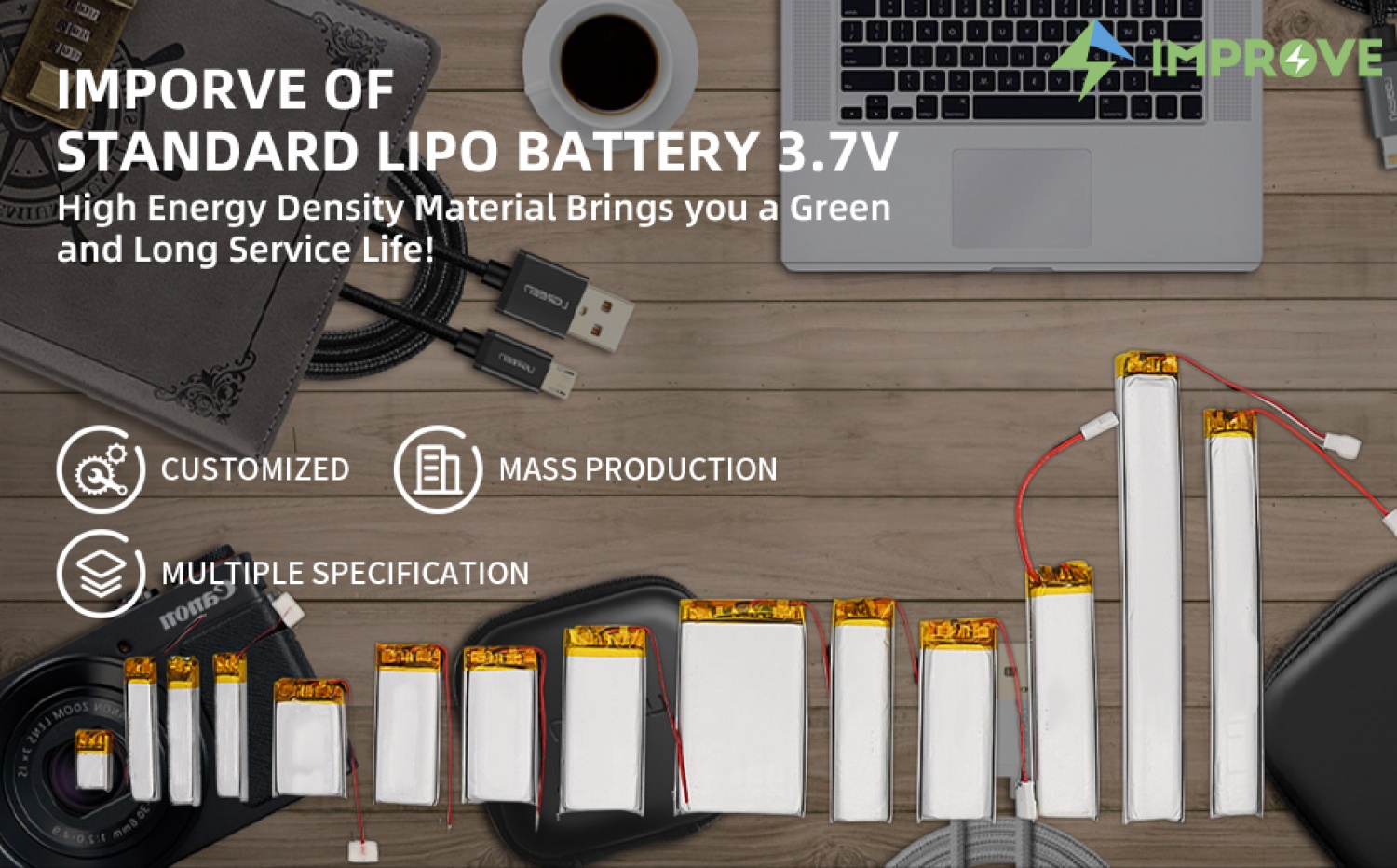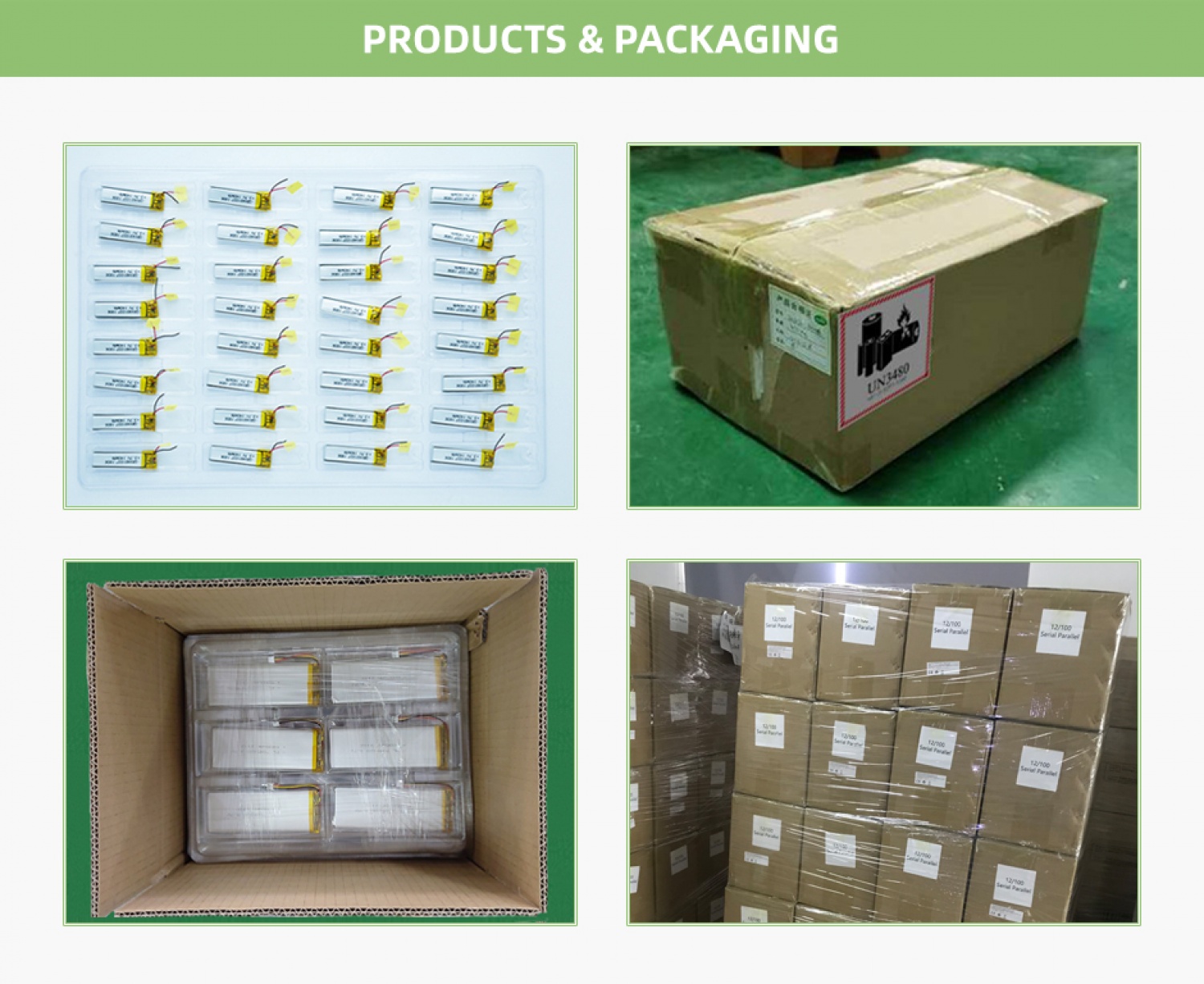 Lithium polymer battery are used to power portable devices and equipment like wearables and or provide backup power.
Cells can be combined and assembled in series to increase voltage or in parallel to increase capacity by using several identical cells.
The thermistors or thermal fuses and gas gauging can be added if necessary, but Protection Circuit Module (PCM) is highly recommended for safety protection.
Connection can be tabs soldering directly, stripped lead wires and or with a specified genuine connector.
Model Selection Guide
1: Width (W) and length (L) are fixed for each cell size but thickness (T) is variable, which can increase or decrease cell capacity for the same fixed width and length Lipo cell.
2: Due to site space limitations, if you don't see any proper width and length here below or not even a closer one, please contact us.
3: Adding a PCM on the cell will increase approx. 1.5-2.0mm to the overall length, and 0.5mm to the thickness after assembly.
4: The following parameters are theoretical data, intended for reference only. Please contact our sales staff for details.